Introducing Verifiable Value Transfer and Tracking Through our Distributed Ledger Network
We track how consumables move from manufacturer to the end consumer, providing stakeholders with visibility and improving demand management, revenue forecasting and overall performance management.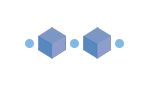 AUDITABILITY
Blockchain provides a full audit trail of data, creating an everlasting means of record keeping along a supply chain.
PACKAGE TAMPER PROOFING
All blockchain transactions are timestamped and tamper-proof, providing a single source of integrity.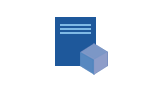 SMART CONTRACTS
Continuous real-time tracking of data is facilitated through the use of smart contracts across the supply chain.
DISINTERMEDIATION
Blockchain enables peer-to-peer interactions which can be trusted based on the digital signatures.